If you want more horsepower from your diesel, performance upgrades can help give you the power boost you're after.
In Salt Lake City and throughout northern Utah, diesel trucks are a popular vehicle choice. They stand up to the rigors of our weather extremes and they take on the backroads – and off-roads – without a second thought.
But, as with all new vehicles, today's diesels focus on improved energy efficiency and fuel mileage, but not so much on performance or image. Fortunately, you can upgrade your diesel truck to increase power without compromising efficiency.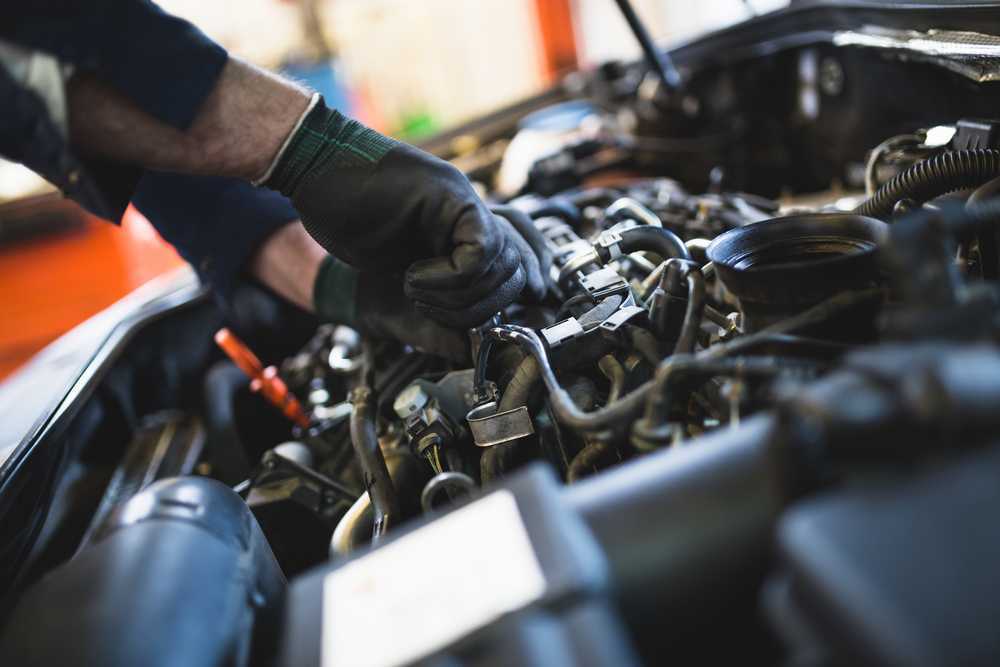 Air Intake & Exhaust Modifications to Improve Diesel Engine Performance
Upgrading your vehicle's air intake will allow you to push more fuel-burning oxygen into the engine, increasing its capacity for horsepower. This modification can also help pump cooler, denser air to the engine. The cooler the air, the more oxygen it can carry, helping improve compression even more.
The more air you draw in, however, the more exhaust you'll have to pump out. If your truck came from the factory with a less-than-impressive exhaust system, this might be another one of the first performance upgrades to consider – especially if you plan to make additional aftermarket upgrades.
Installing a high-performance exhaust system helps keep the heat down by allowing the engine to expel its exhaust as efficiently as possible. When you make other performance upgrades, this will help minimize the pressure. Both intake and exhaust upgrades will also help improve the deep, throaty sound you want to hear from your truck.
Diesel Fuel System Upgrades to Increase Horsepower
Once you increase and improve air flow and exhaust, you need to increase the amount of fuel available to burn. Upgrading your fuel pump and injectors is the next step in increasing performance.
Factory injectors are meant to maximize fuel economy, not power. High-flow fuel injectors are one of the most common aftermarket diesel engine performance upgrades. In most cases, however, you will also need to upgrade your fuel pump to keep up with the demand of the new injectors. Otherwise, you will never get the amount of fuel pressure you need to boost performance.
Depending on your vehicle and the type of fuel system upgrades you choose, you can potentially get a substantial boost in horsepower with this modification.
ECM Modifications for Amping Up Diesel Performance
One of the most cost-effective ways to pump up the power of your diesel truck is through the engine control module (ECM), your vehicle's on-board computer. These modifications can change the way your vehicle manages engine and transmission functions to milk every drop of horsepower from the engine.
Depending on your truck's make and model, these modifications can adjust timing and pressure to increase horsepower, tweak compression ratios and allow your transmission to improve efficiency.
Diesel ECM tuning, chipping and remapping are sensitive operations, however, and not something you should ever try yourself. Let the pros handle this type of aftermarket upgrade or you could find yourself with a truck that can't pass emissions testing or, worse, a blown engine.
The experts at RUSH Diesel & Automotive provide diesel service to customers in the Salt Lake City area. Our Midvale auto repair shop specializes in all types of automotive repair. Contact us today to learn more about how we can increase your vehicle's power with diesel performance upgrades.