RUSH Diesel & Automotive provides expert diesel repair just around the corner from Riverton, Utah. We offer a full range of maintenance and repair services for cars, light-duty trucks and commercial vehicles of all time.
Our customers trust us to provide advanced diagnostics, maintenance, repair and safety inspections for diesel-powered vehicles. As a locally owned and operated business, we have forged a solid reputation in the community based on our affordable, high-quality automotive services.
Don't trust your vehicle to just any repair shop. Trust the diesel repair experts at RUSH Diesel & Automotive to provide the exceptional service you deserve.
Full-Service Diesel Repair
The experienced technicians at RUSH Diesel & Automotive have the training and experience to handle your maintenance and repairs. We leverage state-of-the-art technology to care for all your vehicle needs, safely, quickly and cost-effectively.
Our services are designed to be flexible, to better fit with your busy schedule. We will get you in and out as quickly as possible, so you can get back on the road.
We repair all makes and models of diesel-powered vehicles. We stock only the highest quality parts, to meet or exceed manufacturers' standards. Our technicians will never recommend any service you don't need. However, we will inspect your vehicle to identify any potential problems that could affect you in the future.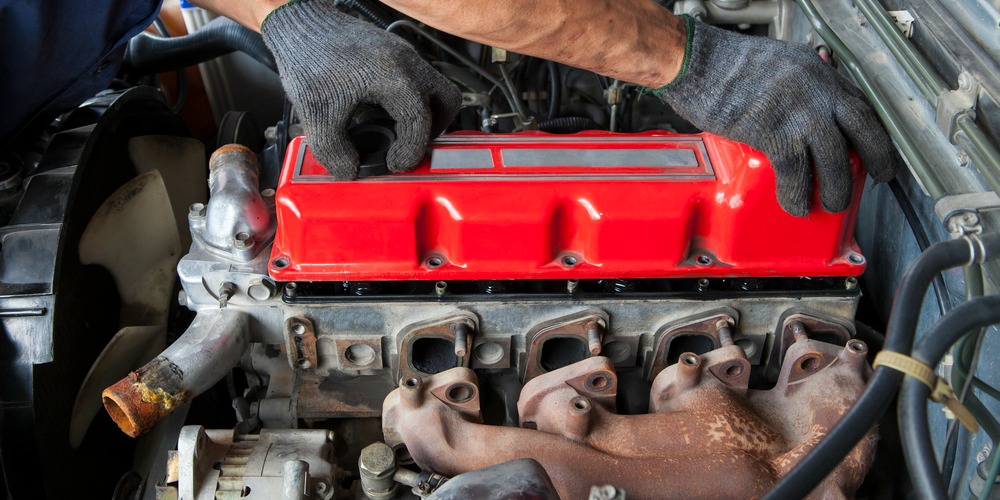 Diesel Repair Diagnostics & Maintenance
If your vehicle isn't performing well, starting hard, smoking or making excessive noise, you know something is wrong. Unfortunately, diesel-powered vehicles aren't simple to diagnose without the right equipment and technology.
Our technicians will use our advanced diagnostic equipment to troubleshoot the problems. We don't stop at identifying the obvious problem, however. We delve deeper to identify the reason for the problem, so we can help prevent a recurrence.
We also offer preventive maintenance services including brake service, oil and filter changes and transmission service. This helps keep your vehicle running well, extends its life and reduces unexpected breakdowns and emergency repairs.
Trust Riverton's Diesel Repair Experts
RUSH Diesel & Automotive provides expert maintenance and repair services for all types of diesel-powered vehicles. Our technicians have the training and experience you can trust to care for your personal vehicle as well as your commercial fleet vehicles.
Every member of our team is committed to providing exceptional customer service in a friendly, comfortable atmosphere. We know how valuable your time is and we promise to complete your service as efficiently as possible without compromising quality.
Contact us today to learn more about our team and the services we provide. When you bring your vehicle to us, we're confident you'll understand why we are the go-to expert for diesel repair near Riverton.