Periodic maintenance can help you avoid trailer repairs and unexpected downtime.
Whether you use a trailer to haul your toys or you depend on it for your income, unexpected failures can put your safety at risk and potentially damage your cargo. Keeping all components in good working order is critical, as are periodic inspections and preventive maintenance.
Finding a trailer repair shop you can trust is the best way to ensure you get the help and service you need for a reasonable cost. At RUSH Diesel & Automotive we recommend tailoring your maintenance program to the make, model and design of your equipment. Generally, however, these are some of the basics of trailer maintenance.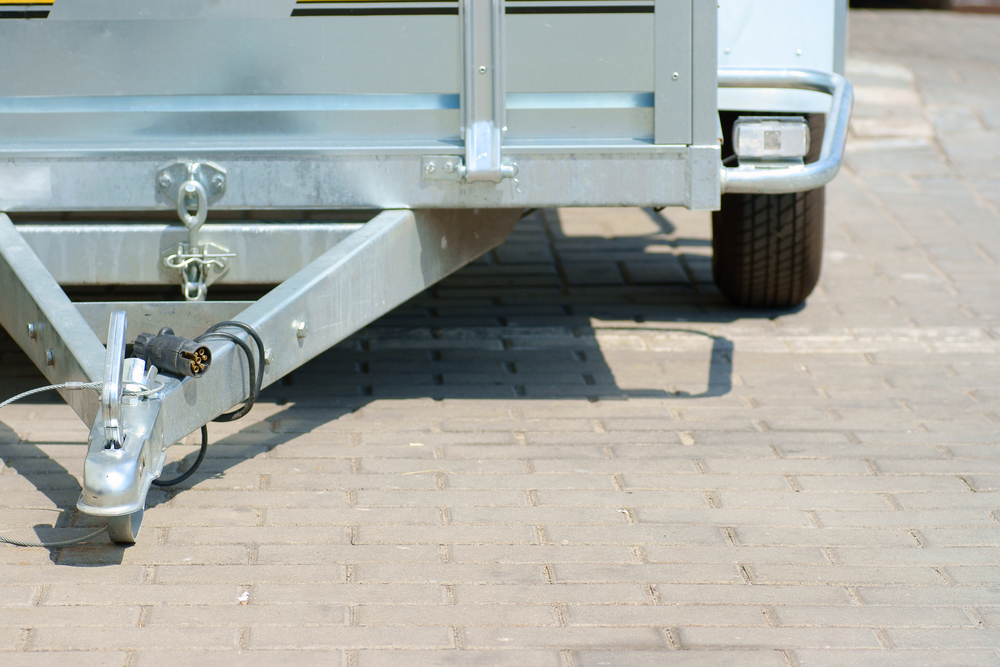 Maintain Trailer Tires & Wheels
Not only are trailer tires expensive but, unless you keep them well-maintained, you run the risk of having a blowout. Inspect your tires and wheels regularly and always keep them inflated to the manufacturer's recommended pressure. If you have an automatic pressure sensing and inflating system installed, check it regularly also.
Replace tires when they begin to show wear but, if they are wearing irregularly or more quickly than their rating, have a trailer repair shop inspect the suspension system for other potential problems.
Use Proper Trailer Lubrication Practices
You keep your towing vehicle well-oiled and lubed and, although you don't technically need to change the oil in a trailer, you do need to keep it appropriately lubricated. It's important to understand that different types of equipment require different types of grease. Check with your trailer mechanic to make sure you're using the right lubricant and adding grease on the proper schedule.
Take Care of Your Trailer Lights
Trailer lights help ensure your safety on the road and keep you from getting expensive traffic tickets. Choosing the right type of lamps is important as is conducting frequent testing and inspection of all lighting systems. Don't forget to inspect wiring systems and keep connection points appropriately lubricated.
Prioritize Trailer Brake Maintenance
We cannot emphasize enough how important it is to take care of your braking system. You can physically tell when your vehicle's brakes are wearing down. It's not so simple with your trailer.
The best way to ensure that your brakes are in good shape is to have them inspected regularly by a trusted local mechanic. That way, you can anticipate any problems and have the necessary repairs or replacements made before you find yourself in trouble on the road.
RUSH Diesel & Automotive, located in Midvale, Utah, is the locally owned and operated automotive repair and maintenance expert. Our trailer repair technicians will work with you to establish an appropriate inspection and maintenance schedule, depending on your equipment and how much you use it. Visit us today to learn more about how simple and cost-effective it can be to avoid unnecessary trailer repair.