RUSH Diesel & Automotive offers expert diesel repair near Sandy, Utah. We handle all types of diesel maintenance and repair services for individuals and commercial fleet vehicles.
We have the experience you can trust to handle all your diesel automotive diagnostics, maintenance, repair, testing and safety inspections. We've worked hard over the years to earn a solid reputation for our exceptional quality and fair, transparent pricing.
Full-Service Diesel Repair
From minor repairs to major work – including engine overhauls – RUSH Diesel & Automotive has the knowledge, experience and state-of-the-art technology to handle every repair you need, quickly, safely and cost-effectively.
Whether you trust us with your passenger vehicle or a commercial fleet vehicle, we focus on minimizing your downtime.
We repair all makes and models of vehicles. If it has a diesel engine, we have the knowledge and skill to troubleshoot and fix it. We stock a wide range of high-quality parts, so we don't have to keep you waiting to get back on the road.
While we have your vehicle in for repairs, we will perform a courtesy inspection, to identify any developing problems. This will give you the opportunity to plan ahead and help you avoid unexpected and potentially costly emergency diesel repair.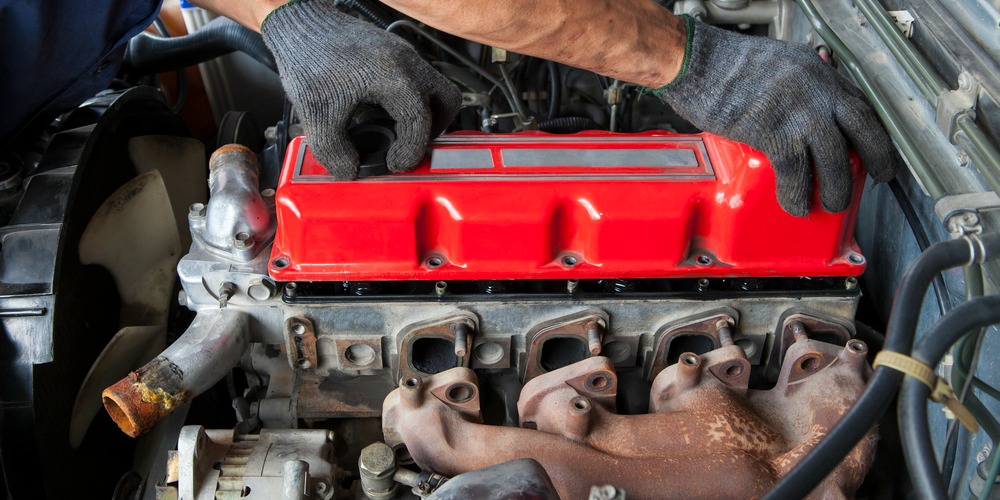 Diesel Repair Diagnostics & Maintenance
Unlike gasoline engines, diesel engines often do not give you any clear indications of what's wrong. When you notice excessive smoke, excessive noise or hard starts, many different problems could be to blame.
To determine precisely what's wrong with your vehicle, our team uses advanced diagnostic equipment and techniques. We take the guesswork out of diesel repair, giving you peace of mind and confidence that our repairs will take care of the problem.
We also perform periodic maintenance for our customers, including oil changes, glow plug replacement and transmission service. As important as maintenance services are for gasoline-powered engines, they are critical for the reliable and efficient operation of diesel vehicles.
Sandy, Utah's Diesel Repair Experts
The RUSH team provides expert automotive services for all types of diesel fuel cars, light-duty trucks, and commercial vehicles. Our team of mechanics has the training and experience you can trust with your personal vehicle as well as your commercial fleet vehicles.
We have assembled a team of dedicated, customer-focused experts are as great to work with as they are talented. Every member of our team will greet you with a smile and make you feel welcome. You'll recognize immediately that you're in great hands, so relax and let the RUSH team handle your diesel automotive repair.
Contact us today to learn more about us or to schedule your service. We're confident you'll join our many loyal customers who believe we're the go-to Sandy UT diesel repair experts.