For expert diesel repair services, you can't just take your vehicle to any auto mechanic. You need an automotive repair service that understands the ins-and-outs of diesel pickups and heavy-duty trucks and equipment.
If you need  diesel repair in Salt Lake City, make RUSH Diesel & Automotive your go-to place. We have an automotive team of experienced, professional auto mechanics who can make the repairs efficiently and properly.
You've invested a substantial sum into your pickup and heavy equipment. Don't trust just anyone for repair and maintenance services. Our commitment to exceptional customer service means that we will have your repair wrapped up and have you on your way in record time.
Quality Diesel Repair Service in Salt Lake City, Utah
Our expert auto mechanics have a single goal in mind: get your repair work done safely, quickly, and affectively, and get you back on the road.
The RUSH Automotive diesel diagnostic, repair and maintenance services team has a single goal in mind: to provide reliable and cost-effective services to our customers. Our responsive service has earned us a reputation among both individual and fleet vehicle owners for exceeding our customers' expectations.
We offer a full line of diesel repair services, including fuel injectors and control modules (FICM), EGR coolers, fuel pumps, particulate filters (DPF) and exhaust fluid (DEF). Whatever your needs are, large or small, the RUSH team has you covered.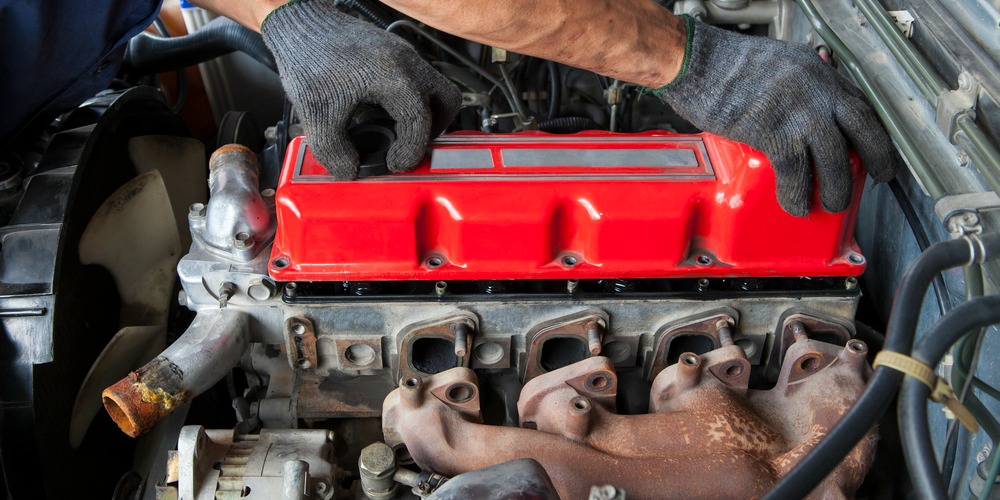 Budget-Friendly Diesel Repair
The challenge with finding exceptional diesel engine service and repair is cost. Even though diesel automotive maintenance and repair are a part of many auto mechanics' services in northern Utah, the cost can be overwhelming.
The good news is that the RUSH automotive repair team offers the most comprehensive repair services at a price you'll love. Even more important, we will identify any potential problems or repairs that may become necessary. This allows you to plan for future work while helping you avoid costly downtime.
Although our automotive repair services are affordable, you won't have to sacrifice quality or expertise. The exceptional work provided by our expert automotive repair technicians has earned us the reputation for quality that our customers have come to expect.
A Full Range of Diesel Repair Services
Whether you need a basic oil change or a full engine rebuild, trust the RUSH team for all your automotive maintenance and repair needs.
Our expertise extends to all types of diesel engines and vehicles. Whatever you need for your repair, no job is too large or too small for the RUSH team. We fix diesel engines as well as perform diagnostic testing and preventive maintenance.
Whatever your needs may be, the RUSH Diesel & Automotive team will go above and beyond to ensure that you are satisfied. Contact us today to learn more about our comprehensive services. We look forward to providing all your diesel repair services in Salt Lake City, Utah and the surrounding communities.