Your vehicle's tires are a critical aspect of performance and, more important, safe driving.
At RUSH Diesel & Automotive, we care for your vehicle the way you do, with a highly personal approach that proves our dedication to our customers. If you need new tires – or if you need your existing wheels maintained – head to our tire shop in Salt Lake City, Utah for tire service.
Located in Midvale, we are Utah's authority on automotive repair and service, and we dare you to beat our prices. So, before you head off to the dealer or the national chain shop, come and see the experts at RUSH Diesel & Automotive.
New Tires
Today's technology means that tires are lasting longer than ever before. This means that, when you are in the market for a new set, you expect it to be an investment.
Ensure you make the right investment this time. Let our wheel and tire experts help you select the right brand to meet your goals.
Whether you are most concerned with safety or long tread life, performance or economy, we don't believe you should have to sacrifice safety for any reason – even to save money. We offer the brands you know and love, as well as a few that you may come to know and love.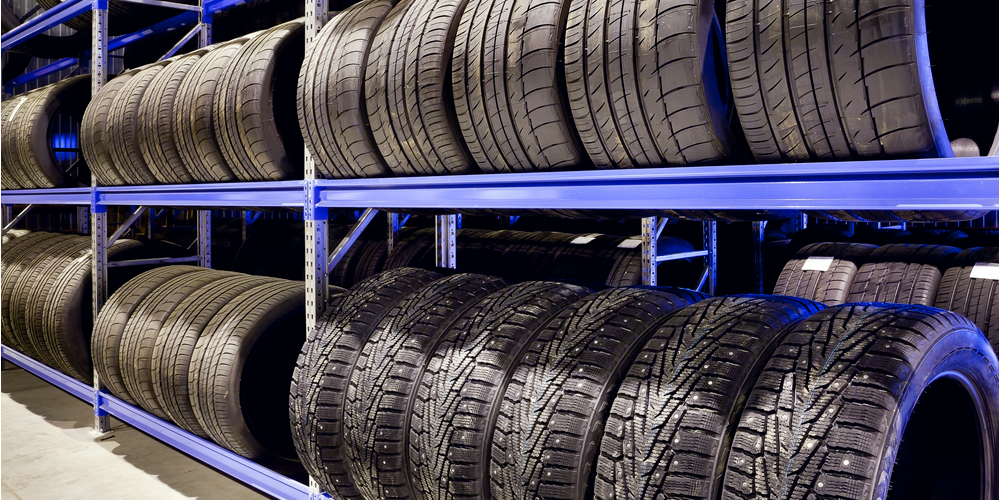 Salt Lake City, Utah Tire Care
Tire care and maintenance will not only extend the life of your new tires significantly, but it will also improve your car's performance and safety.
Regular tire rotation is the best way to achieve even wear and maximize the useful life of the treat. But it also gives our technicians a good look at your tires and wheels. This means we can spot a potential problem and address it before it ever becomes an issue.
A reliable wheel alignment service is also important for the health of your tires as well as gas mileage and a smooth ride.
Tires & Service Expertise
In addition to selling and servicing tires, we offer a full range of automotive repair services for gas and diesel engines. So, while your car's in for new tires, why not take advantage of the convenience and let us do an oil change or brake maintenance service for you?
If you've been noticing a decline in your car's performance, new tires will definitely help. But, if you want us to run diagnostics and recommend specific services that could help, we can do that too. In fact, we even offer dyno performance diagnostics and tuning if you're ready to get serious about maximizing your car's performance.
Because we are locally owned and operated, you will always enjoy a highly personalized service experience. We can match prices with virtually any wheel shop in Salt Lake City, but our expertise and exceptional customer service is unmatched anywhere in Utah.
Contact RUSH Diesel & Automotive today to schedule your appointment. We are based in Midvale but we serve customers throughout the Salt Lake City area and northern Utah. Contact us today for all of your Utah tires and service needs.