When it comes to car repair matters, women have a more equal footing today than ever before. However, the process can be frustrating when mechanics don't provide the information you need or act dismissively about your automotive knowledge.
Male or female, no one should have to become a car repair expert to ensure they receive high-quality, respectful service and fair pricing.
Finding a reputable, customer-focused mechanic or auto repair shop will help ensure you receive the professional treatment you deserve. But, no matter where you take your car, our pro tips will help you keep your car maintenance and repair needs under control – even in the case of an unexpected or out-of-town breakdown.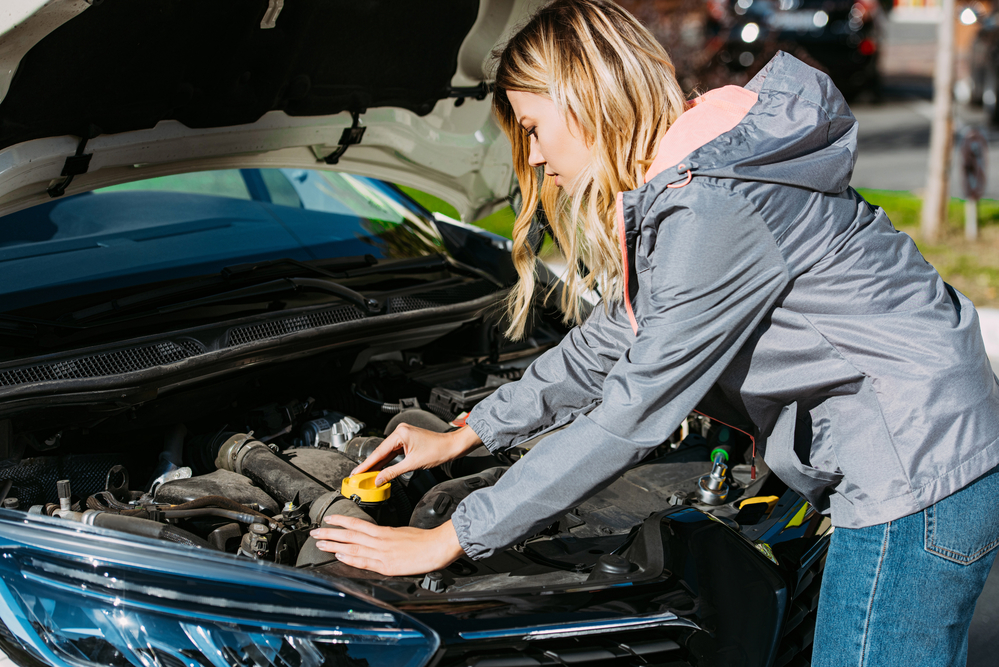 No. 1: Get Written Repair Estimates
Never agree to work based on a verbal estimate. Request a detailed written estimate that lists all required parts and the labor charge involved for each aspect of the repair. Make it clear to the shop that you will only authorize repairs in writing and that you will not pay for any work that you did not specifically agree to in that manner.
No. 2: Stay Alert While Traveling
If you're on the road and your car breaks down (or starts making a suspicious noise, etc.), be very careful about where you take the vehicle. Auto mechanics that target travelers – especially women – may resort to all sorts of car repair scams designed to separate you from your money.
No. 3: Find an ASE-Certified Mechanic
Anyone with a wrench and a grease rag can work on your car. The question is whether or not they know what they're doing. Look for a car repair shop with ASE-Certified mechanics. The National Institute for Automotive Service Excellence (ASE) is an independent, non-profit organization whose goal is to improve the quality of vehicle repair by providing rigorous testing and certification of automotive repair technicians.
No. 4: Insist on a Warranty
Reputable car repair shops provide warranties for parts and labor in most cases. Before you authorize any work, ask about the shop's warranty policy and request your warranty in writing. Parts typically carry a manufacturer's warranty against defect. The car repair shop provides their own warranty on the labor associated with the job.
No. 5: Do Your Homework
Although you don't have to become an expert in car repair to protect yourself, you should definitely check out any auto shop you are considering giving your regular business to.
In virtually every case, a locally owned and operated automotive repair shop will provide more personalized, cost-effective service than a chain shop or car dealership. In Midvale, Utah, RUSH Diesel & Automotive provides exceptional service at highly competitive prices. Our ASE-Certified master technicians will always treat you with respect and provide the information you need – in simple, easy-to-understand terms – so you can make the right decision for you.
Our shop is clean and comfortable but, fortunately, you won't have to spend a lot of time here. We will have you back up and on the road in no time. At RUSH Diesel & Automotive, we RUSH on service, but NEVER on quality when it comes to your Salt Lake City car repair.